The Care Team
·
MAIDENHEAD
Care Assistant
We usually respond within 2 hours
Why become a Care Assistant with us? 
1. Be rewarded with competitive pay, reward schemes and pension schemes! - pay rate starting from £10.66 (£11.95 inclusive of holiday pay) per hour weekday and £11.71 (£13.12 inclusive of holiday pay) per hour weekends.
2. To be part of a welcoming, supportive and dedicated team - our quality team provides quality care and so can you.

3. To visit local clients with long visits available. 
4. To learn and continuously develop - paid induction training shadowing scheme and funded QCF Health and Social Care Level 2 to 5 qualifications.
5. Remote interview available
Right at Home Maidenhead - Who are we?
We are a care company rated 'outstanding' by CQC and recognised as a five star employer. Our team provide the support that you would want for yourself, we thrive at going the extra mile with each client. 
Care Assistant - Responsibilities:
Providing companionship.
Providing personal care e.g., washing and assisting to dress.
Preparing meals of choice.
Administering medication.
Monitor wellbeing and adequately reporting concerns.
Care Assistant - Requirements:
Able to drive own car. 
Able to offer some availability every other weekend or one weekend day per week. 
To take the next step towards joining us as a Care Assistant, simply call our friendly team on 01628 200068 and/or 'apply now'.
We look forward to hearing from you!
Department

Locations

MAIDENHEAD
We usually respond within 2 hours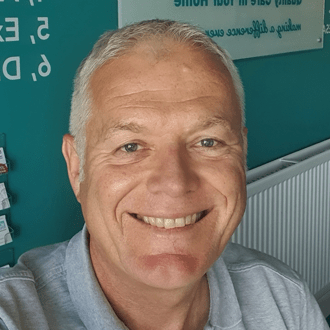 Related jobs
Perks & Benefits
Competitive Pay and Mileage

Our hourly rates start at £10.66 per hour + 30p mileage + reliability bonus, paid holiday, refer a friend bonus, employee of the month, pension.

Training and Support

With fun and interactive employee training, regular 1-1 support and access to a real career pathway... the sky's the limit!

Feel Valued and Appreciated

We know that our Care Assistants are the face of the company, so we ensure that we value our team – supporting them and helping them develop as well as recognising the amazing work they do!
Workplace & Culture
Work doesn't have to be boring!
No two days are ever the same. We offer variety and genuine job satisfaction by making a real difference to the lives of our fantastic clients, and you can be a part of this!
Do you want a job you can't wait to get up for?
Then what are you waiting for? Apply today!
About Right at Home
Right at Home UK is one of the world's most trusted care companies. Through its global network of over 500 locally owned and operated offices it helps thousands of people every day to continue living happily and independently in their own homes.
The personal choices of our clients are at the forefront of the care we provide, and our care is "outcome focussed" meaning that we support clients to achieve what they want – whether that be the ability to walk unaided to the bottom of the garden or go dancing and swimming.
Already working at Right at Home ?
Let's recruit together and find your next colleague.