Administration Co-Ordinator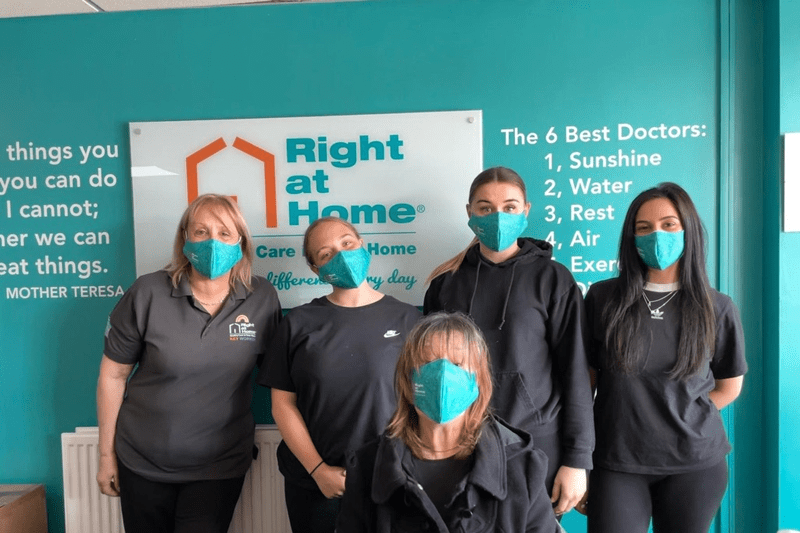 Why work for us?
Best Employers in Care Award: Independent workbuzz survey and Best Employer in Maidenhead and Windsor 2019
Pay from £17k to £23k per annum
A One Team Culture: Our Carers are always welcome in the office, and our office staff are trained to deliver Outstanding Care,
Your Ideas & Options Matter: If you have an idea of how something can be done better we want to hear about it. And if we can't implement your idea, we will explain why.
Structured Career Progression: We always look to promote from within. Great Carers are crucial but so are great Care Coordinators, Senior Carers and Supervisors.
Training & Development: We run regular refresher and specialist training to ensure you are constantly developing and learning new techniques.
Always Feel Supported : With one-to-one mentoring, ongoing training, paid shadow-shifts and help at the end of a phone, you're never alone.
We are a winning team; We have won awards for the care we deliver from the independent review sight homecare.co.uk and an Outstanding CQC inspection.
We take great pride in developing our team. If successful, you will have access to an outstanding support network to allow you to grow and reach your full potential
The successful candidate will take the lead with completing accurate audits in a Care environment. Under the direction of the Registered Manager, Owner and Quality Manager, you will be responsible for ensuring the compliant delivery of outstanding Care across our territory. You will have exceptional communication skills to support our fantastic team of CareGivers. This role will require a great deal of flexibility and you will need to be focused in achieving operational goals and targets.
Main Duties and Responsibilities

Support the development of systems to evaluate and improve capturing evidence of outstanding care service.
To maintain robust monitoring, evaluation and quality assurance systems, reporting any concerns to the Registered Manager and company Director.
To support the teams in order to deliver results to meet the expectations of our clients and governing bodies
Ensure outstanding compliance across the business and to support the business in achieving Outstanding feedback from CQC, Local Authority and Right at Home inspections
To assist in the responsibility of staff – to plan, allocate and evaluate the quality of work and training needs
Ensure consistent application of Right at Home policies, procedures and approved practice; and to promote the aims of the business
Continually review and improve processes to ensure the most effective and efficient service is being delivered
To carry out robust spot checks, service reviews, observations and file/ documentation audits
Willingness to deliver hands on personal care when required
Report weekly KPI's to the Registered Manager and Owner
Qualifications, Experience and Behaviours

Hold a degree or equivalent
Exceptional attention to detail.
This could be a role for an apprentice.
Demonstrates an excellent level of IT literacy – MS Word, Excel and Outlook
Ability to adapt to changing conditions and business demands
Excellent organisational skills with the ability to multitask whilst working under pressure
Previous Domiciliary Care experience - Desirable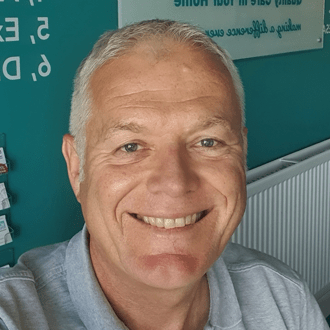 Related jobs
Perks & Benefits
Competitive Pay and Mileage

Our hourly rates start at £10.66 per hour + 30p mileage + reliability bonus, paid holiday, refer a friend bonus, employee of the month, pension.

Training and Support

With fun and interactive employee training, regular 1-1 support and access to a real career pathway... the sky's the limit!

Feel Valued and Appreciated

We know that our Care Assistants are the face of the company, so we ensure that we value our team – supporting them and helping them develop as well as recognising the amazing work they do!
Workplace & Culture
Work doesn't have to be boring!
No two days are ever the same. We offer variety and genuine job satisfaction by making a real difference to the lives of our fantastic clients, and you can be a part of this!
Do you want a job you can't wait to get up for?
Then what are you waiting for? Apply today!
About Right at Home
Right at Home UK is one of the world's most trusted care companies. Through its global network of over 500 locally owned and operated offices it helps thousands of people every day to continue living happily and independently in their own homes.
The personal choices of our clients are at the forefront of the care we provide, and our care is "outcome focussed" meaning that we support clients to achieve what they want – whether that be the ability to walk unaided to the bottom of the garden or go dancing and swimming.
Already working at Right at Home ?
Let's recruit together and find your next colleague.